Class Reptilia Photographic Guide
---
Reptilia photos taken by Marcus Martin, Laura Martin, Max Martin, and Chazi Martin. All specimens were photographed free and in the wild.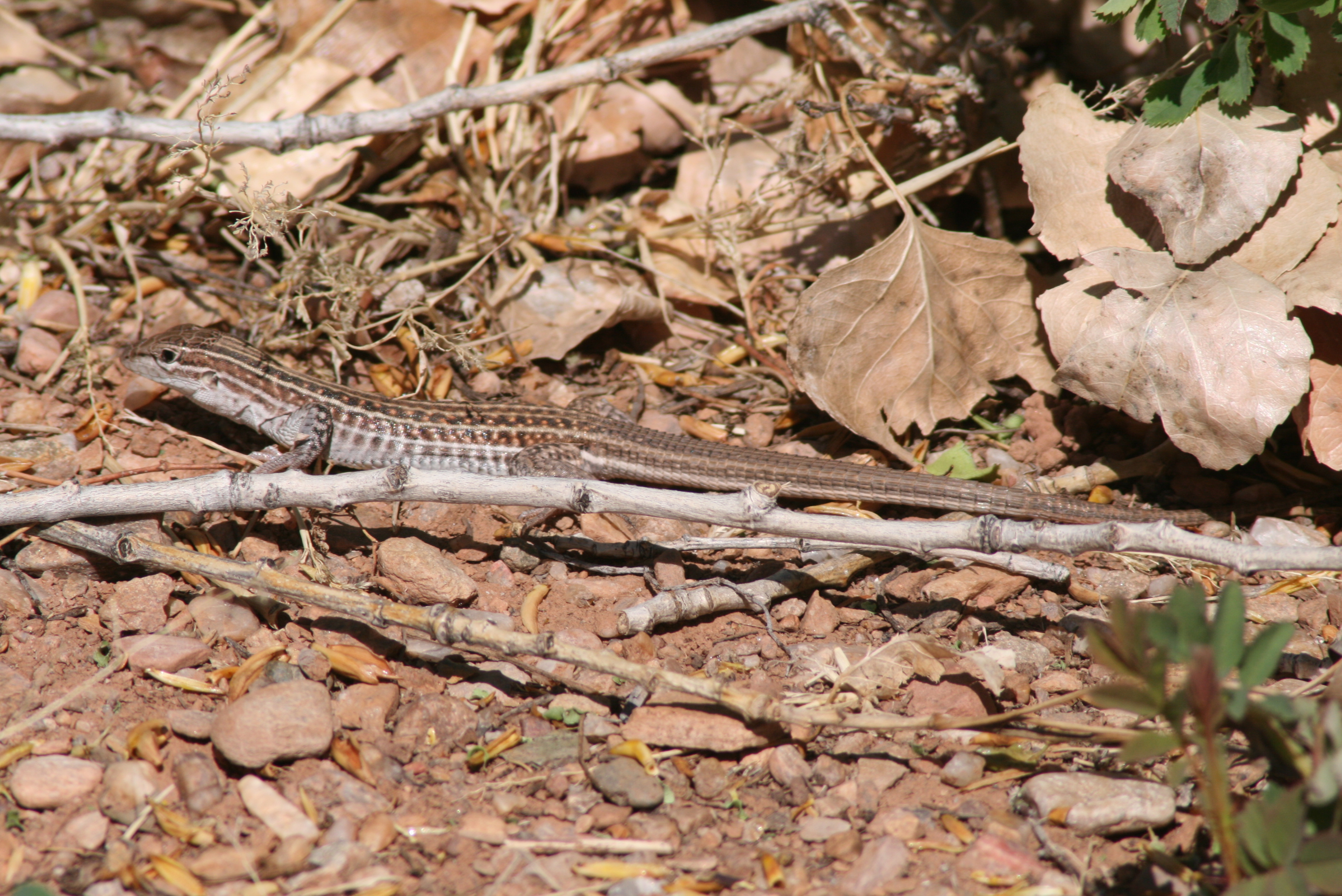 New Mexico Whiptail, New Mexico, April 2011

Latest Photo Additions: Two new reptiles - California Newt and Black-tailed Brush Lizard.
---
---
Copyright for all photos on this site belongs to Marcus Martin, Laura Martin, Max Martin, or Chazi Martin.

Prints and publication rights are available in the sales center.

The photograph file names begin with the latin genus and species name followed by the date the photograph was taken. These codes are sometimes followed by a description of the photograph when there are multiple photos of the same species taken on the same day.

If you believe that any photographs have been misidentified please let us know. Feel free to send comments about the site to us at towhee@photobirder.com.
---
The photos arrangement is based upon Peterson Field Guides Western Reptiles and Amphibians [PFG_WRA] References Photographic Equipment
July 2007 - present: Canon EOS (digital) Rebel XTi with either a Tamron 200mm to 400mm lens or a Canon 100mm Macro lens
---
Family Salamandridae: Newts
Family Phrynosomatidae: Zebra-Tailed, Earless, Fringe-Toed, Spiny, Tree, Side-Blotched, and Horned Lizards
Urosaurus Nigricadus Black-Tailed Brush Lizard [PFG_WRA_2003 p. 297]
Family Teiidae: Whiptails and their allies
Cnemidophorus neomexicanus New Mexico Whiptail [PFG_WRA_2003 p. 319]
---
Return to the Photobirder main page

Last updated November 06, 2013 by Chazi Martin

Copyright for all photos belongs to Marcus Martin, Laura Martin, Max Martin and Chazi Martin